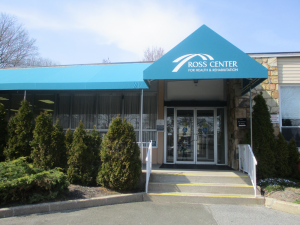 If you are looking for a skilled nursing facility Brentwood, Ross Healthcare is the perfect place. Offering a wide range of services, our friendly and dedicated team of medical professionals is here to assist you every step of the way on your rehabilitation or healthcare journey. 
What Ross Health Care offer

s
Ross Healthcare offers a broad range of treatment options that should appeal to anybody in need of physical rehabilitation and skilled nursing. These services include: 
Fantastic nursing care
Our team of nurses is easily the very best that Long Island has to offer, and this makes us stand out as the primary skilled nursing service in the region. Our nurses approach each patient with care and attention, and this enables them to reach their potential on their healthcare journey, getting them back to full fitness however long that will take. Their experience shines through, and this is what makes rhythm the very best around. 
Dedicated subacute care
Besides our fantastic nursing care, Ross Healthcare also provides dedicated subacute care that balances any issues between acute and chronic pain. We understand that this is a broad spectrum, and could affect anybody, which is why we have the knowledge to treat a range of issues and offer support along the way. Our subacute program includes numerous amenities to make your stay as successful as possible and includes an expansive rehab gym, Accelerated Care Plus (ACP) equipment, an in-house team of top-quality therapists, and daily treatment for physical, occupational, and speech therapy needs. 
Friendly staff
Ross Healthcare believes that the key to successful patient recovery is a team of friendly staff members, and you can be confident that we have that in abundance. From your everyday nurses to the directors, our staff is dedicated to doing everything we can for the patients. It is because of our friendly approach that we continue to stand out as the finest physical rehabilitation and health facility in the state of New York, which gives our patients and their families the confidence for better days.  
Excellent results
Thanks to our state-of-the-art setup and dedicated approach to healthcare and rehabilitation, Ross Healthcare is proud to admit that we deliver the best skilled nursing facility Brentwood results you will find. This is also because of our skilled nursing approach that does everything possible to make the patient's stay as comfortable as possible. Through a considerate bedside manner and continuous care throughout, our patients enjoy the benefits of what we offer and help them get back to who they were before they arrived at our facility. 
Senior Rehabilitation in Brentwood
Located in Brentwood, the Ross Center Health and Rehabilitation is dedicated to offering the finest health service that Long Island has to offer. Our experienced team makes sure to always put the patient first in their journey back to full health, whether this is a short or long term stay. 
Throughout the years, the patients who have come through our facility have left feeling better and being more capable than they were when they first came through the door. This includes increased mobility, as well as daily physical therapy that increases strength and boosts independence. Above all else, we strive to make your stay as successful as possible and guarantee a spectacular customer experience for everybody. 
Schedule A Visit To Ross Center For Health Today
If you or a family member requires quality nursing and physical rehab, the Ross Healthcare Skilled Nursing Facility Brentwood can help. Get in touch today at (631) 273-4700 or email us at info@rosshealthcare.com for more information. 
At Ross Health Care, we provide the best nursing care Suffolk County can offer. Inquire about our facility today!