Our Team
Meet the Team
Meet the Team
The team at Ross Center for Health and Rehabilitation is committed to the highest level of quality care, focus on patient and family education, and passion for patient satisfaction.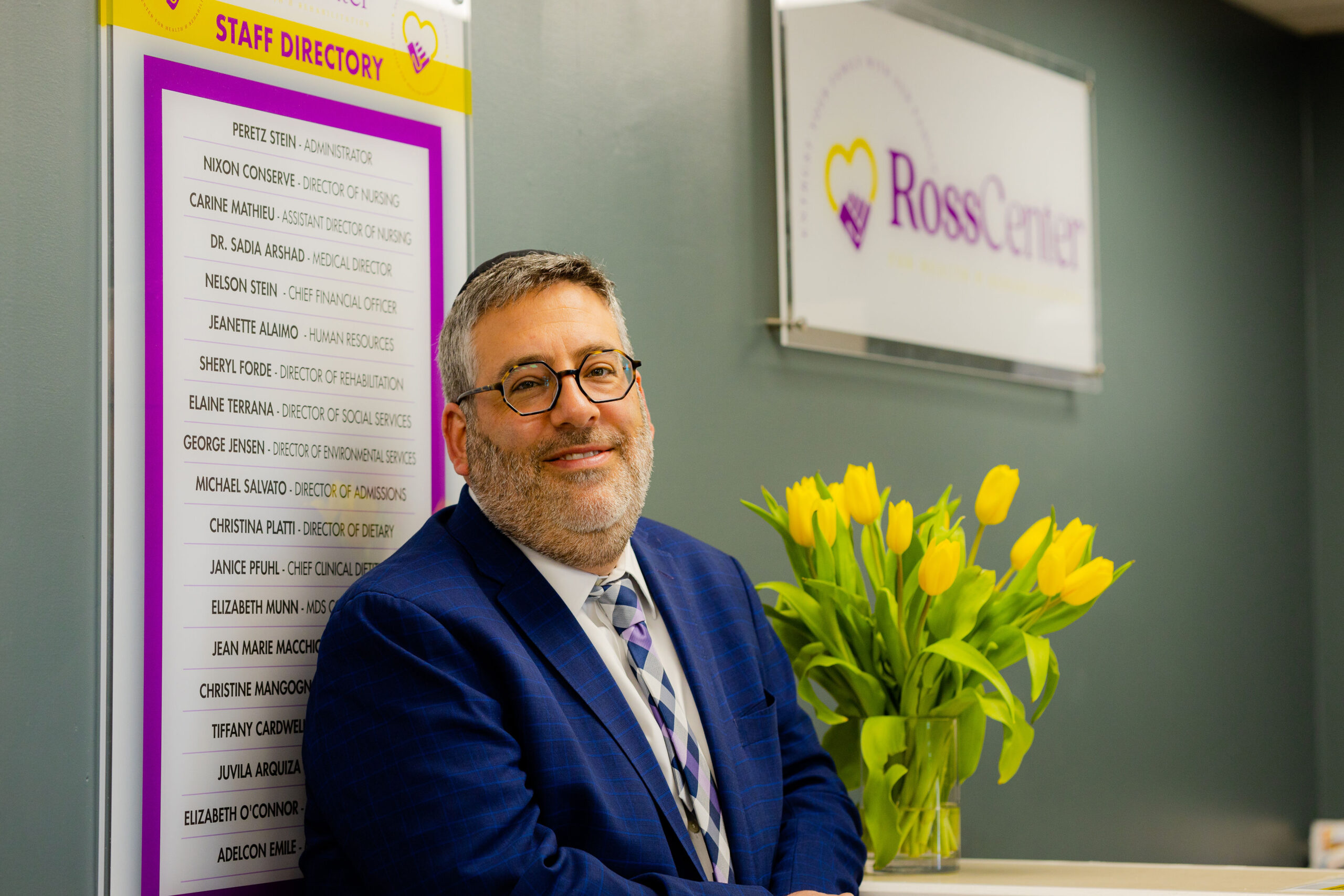 Peretz Stein
Administrator
I have been In the LTC industry for well over 12 years, beginning with my first job in the Maintenance department to my current Position as the Administrator.
My priority was, and will always continue to be making sure my residents and staff are well taken care of and happy.
I feel honored and privileged to be a part of the Ross Care Center Family!
My hobbies are barbequing, smoking food, and going to Costco.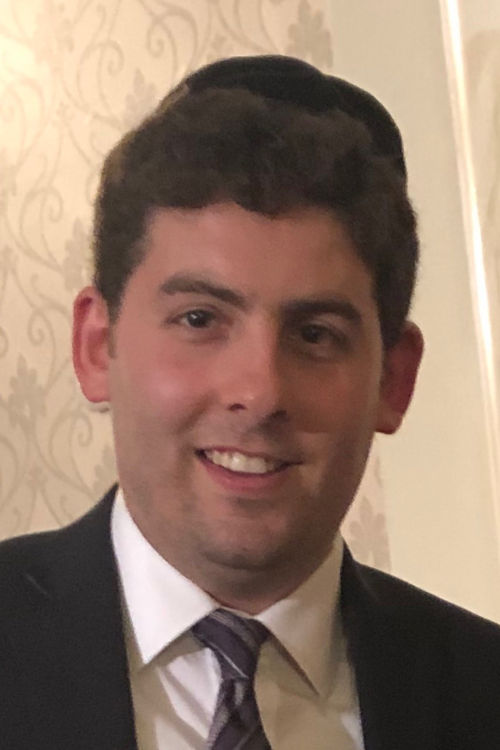 Nelson Stein
As the CFO for Ross Care Center I feel privileged and blessed to have personal relationships with my residents. It means so much to me to connect with every one of them at a personal level.
My previous years of experience have been in the financial side of the LTC industry and I can't be happier to have left the Computer to connect with every one of the Ross Care Center Family.
In my downtime, I enjoy basketball, cooking and reading.
Dr. Sadia Arshad
Medical Director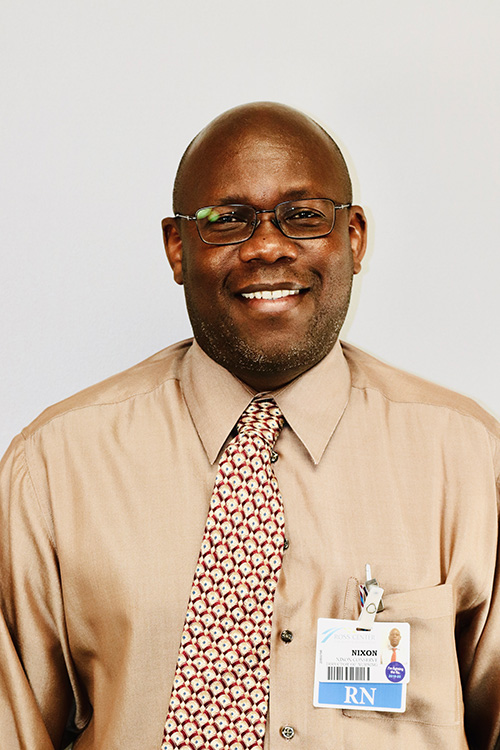 Nixon Conserve
Director of Nursing Services
Working in healthcare has been a big part of my life for more than 20 years. I started working as a CNA during College and graduated with a degree in Environmental Sciences.
As I continued to work as a lead Unit Clerk in an SNF and was privy to the policies and procedures and how they pertain to Nursing, I decided to become an RN and attend Beth Israel Nursing School. All the rigorous training paid off and after graduating, and pursuing my BSN, I became a Charge Nurse at a Nursing Home in Westchester.
I went up the ranks from being a Nurse Manager in a sub-acute unit, to ADNS and onto my current position as DNS, here at Ross Healthcare.
One of the things that stands out for me here is the team spirit and approach here at Ross, both with all leadership and the dedicated nursing staff. One goal in mind, which is to ensure the best care possible for all residents, makes working here worth it.
In my little spare time, I am an avid sports enthusiast, especially when it comes to Football and Volleyball.
Sheryl Forde
Director of Rehabilitation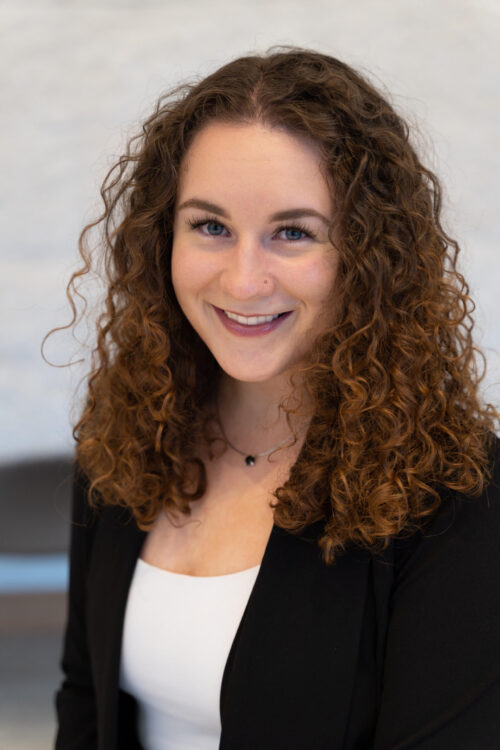 Dana Hernitche
Director of Marketing
I began my career in healthcare administration at Stonehill College where I obtained a Bachelor's degree and learned the skills I need to succeed not only in the field as a whole, but here at Ross as well. I am currently pursuing my Masters of Health Administration at Stony Brook University.
Through community outreach I hope to directly impact and improve the lives of others by welcoming them into the Ross family. I look forward to seeing the residents every day and I am so lucky to work in such a compassionate and welcoming environment!
In my spare time I love going to the beach, spending time with my friends and family, shopping, and exploring nature trails!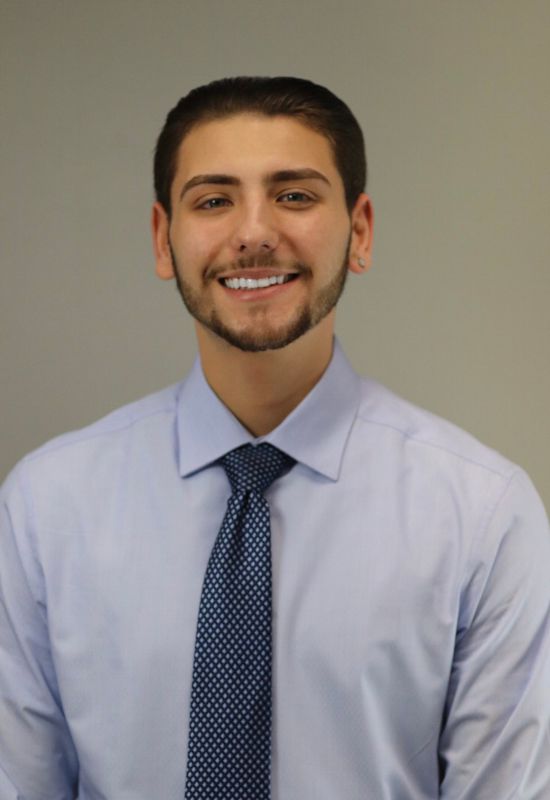 Michael Salvato
Director of Admissions
I began my career at Ross as a concierge in 2019. I have developed a great love and respect for our residents over the years, especially during the pandemic. They truly touch my heart and I am honored to be a part of their lives. The atmosphere here is so welcoming and comforting, I consider Ross a home, rather than a workplace. I spend much of my spare time with my grandmother, mother, and niece. I have a strong passion for boxing, cooking, and reading. I never pictured myself in the healthcare field, but I absolutely love it!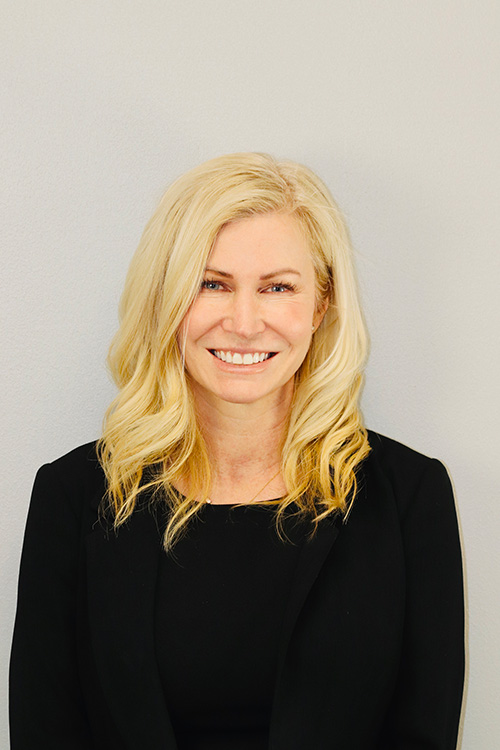 Elaine Terrana
Director of Social Work
I fell in love with the geriatric population while employed as a receptionist in a nursing home during college. After obtaining my Bachelor's degree in Psychology, I was fortunate to land a social work position in a nursing home in my hometown of Niceville, Florida, where I worked for a few years before accepting a position with Hospice. After moving to New York and raising a family, I obtained my Masters of Social Work from Simmons University and became credentialed as a Licensed Master of Social Work.
It has been an honor to continue my career at Ross Center for Health and Rehabilitation as the Director of Social Work for the last 2 years and I am privileged to play a role in our residents' and patients' journey. Their unique stories of love, struggle, hope and perseverance never cease to amaze me. I value our warm, home-like atmosphere at Ross and am fortunate to work with such a dedicated team of colleagues.
In my pastime, I enjoy playing tennis, reading and cheering my boys on from the sidelines at their lacrosse games.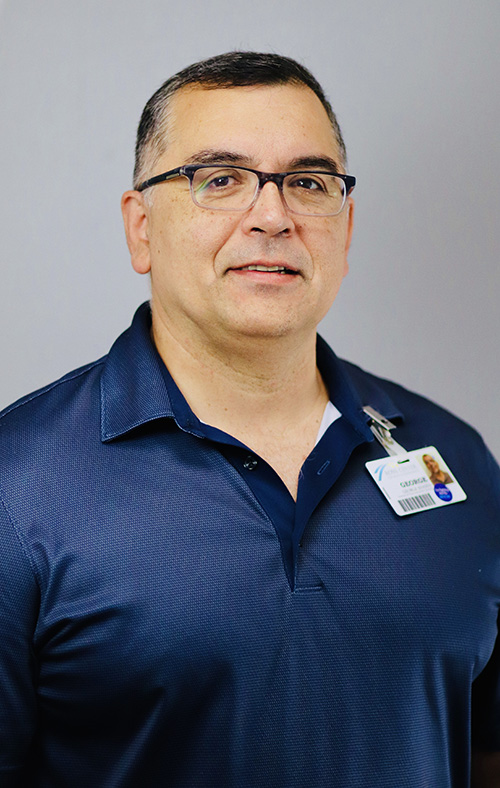 George Jensen
Director of Environmental Services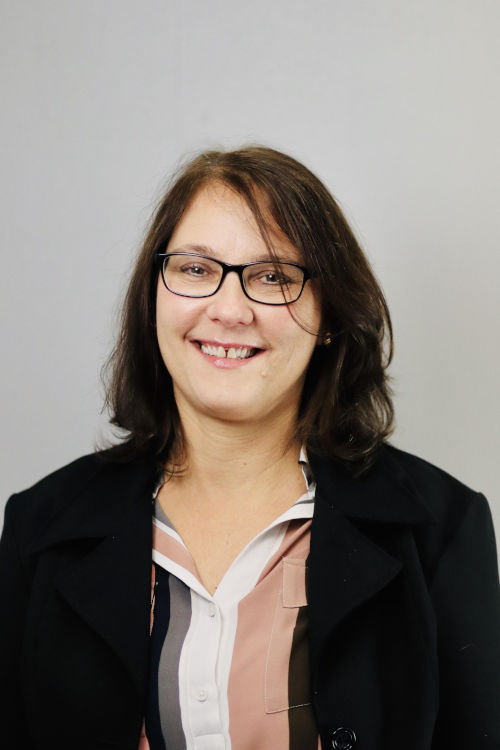 Janice Pfuhl
Chief Dietician
I have been a Chief Dietitian for most of my career and have been a Registered Dietitian for over 30 years. Ross Nursing and Rehab has been my home for a little over 2 years. What I like most about my job is that there is a genuine spirit of cooperation and shared goals around helping the residents and each other. My favorite hobbies are cooking, baking and skiing as they help me feel happier and more relaxed.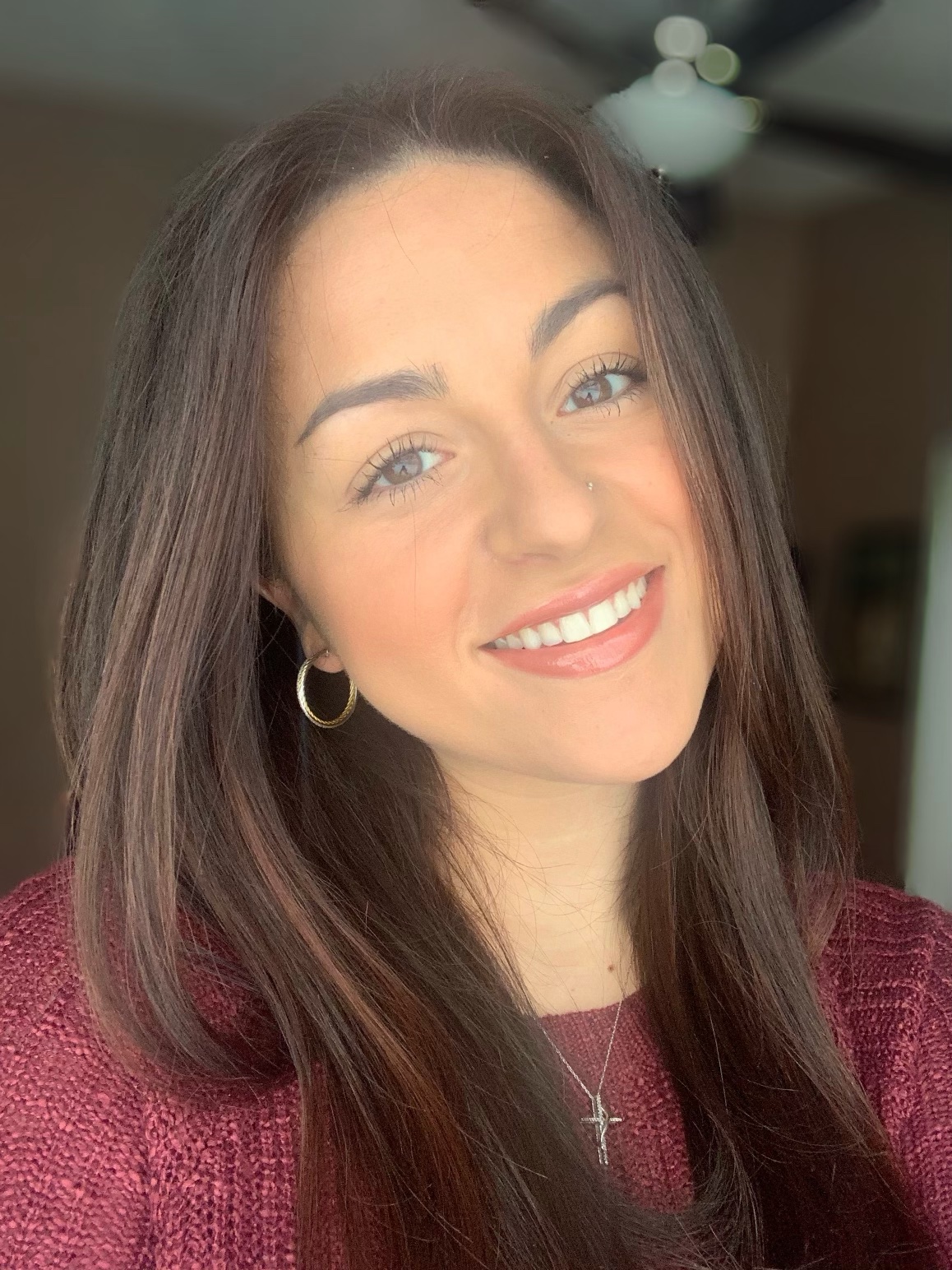 Lexi Avignone
Director of Recreation Therapy
After completing my course work at SUNY Cortland, I began my professional development in Recreational therapy as an intern at the Long Island State Veterans Home. I later became a Certified Therapeutic Recreation Specialist and worked in memory care for multiple years at Gurwin Jewish Nursing. I have a genuine love and understanding of the geriatric population and was ready to advance my career.
I am so grateful for the opportunity Ross has provided me as Director of Recreational Therapy. I hope to implement new ideas and special programs for our facility to engage and excite our residents and staff. If you see me around, you may also see my dog Lyla who loves to visit!
I spend my free time with Family, Painting and Walking!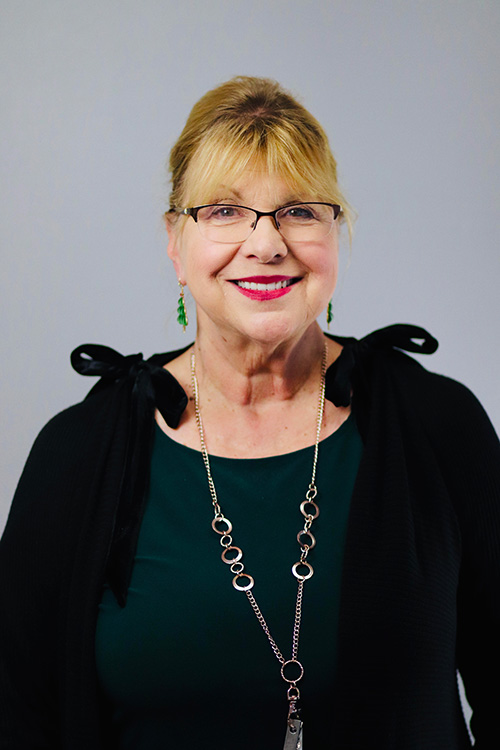 Jeanette Alaimo
Human Resources
Ready to learn more?
Contact us using the button below to schedule a tour or submit any questions you may have.
Ready to Learn More?
Ready to Learn More?
Contact us using the button below to schedule a tour or submit any questions you may have.
Contact
We're Here to Help
We're Here to Help
Please use the contact form or give us a phone call to submit any questions you may have or to schedule a tour. We look forward to hearing from you soon!