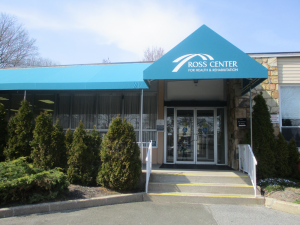 At Ross Center for Health & Rehabilitation, we find it to be essential to provide the best nursing care Suffolk County can offer the elders of our communities.
After all, you are the ones who came before us, laying the framework and igniting a path for the future generations to be able to live and thrive, as you have dreamt. Your lives are beautiful and important to this planet we share, and we are faithful to your needs and requirements that come from the aging process or that follow an injury.
Nursing Care Services Near Suffolk County
If you are seeking skilled and patient nursing in Suffolk County, then you're certainly in the right place. We at Ross Center are a team of dedicated professionals, physicians, nurses, caseworkers, social workers, therapists, and physical therapists, available 24/7 to accommodate any clinical and emotional services you may need, whether you have undergone surgery, need special medical attention that cannot be achieved at home, or have experienced any life-altering condition – we are here for you through this!!
Our certified LPNs, RNs, CNAs, and GPAs take their practice very seriously as it constitutes your satisfaction and quality of life. With the best nursing care Suffolk County, that means we build relationships with our patients that stand the test of time, while providing you with attention you need.
Clinical Services Offered To All Of Our Residents
•Post-Operative Subacute Care
•24-Hour Nursing Care
•Daily Physical, Occupational & Speech Therapy
•Orthopedic Rehabilitation
•Pulmonary Rehabilitation
•Cardiac Recovery
•Stroke Rehabilitation
•Wound & Decubitus Management
•Respiratory Therapy
•Amputee Rehabilitation
•Restorative Care
•Pain Management
•Advanced Practice Registered Nurse (APRN)
•Primary Care & Specialty Physician Services
•IV Lasix Services
•EKG Machine Services
•Nutrition Services
•Therapeutic Recreation
•Palliative/Hospice Care
•Respite Care
•Social Services
•Family Counseling & Support
Long-Term Rehabilitation Accommodations
Along with our clinical services and state-of-the-art equipment, we offer all of our patients the option of a spacious private or shared bedroom while you enjoy your stay with us.
Situated in the heart of Suffolk County in a tranquil and scenic setting, Ross Center offers an array of amenities that truly enrich every individual's recovery experience. Such as, but not limited to: complimentary WiFi & cable, restaurant-style dining, spacious lounges & family rooms, an outdoor patio & deck, a well-stocked library, therapeutic recreational activities, and a beautician and barber.
Our skilled nurses and physicians are entirely devoted to your health and betterment as they provide the best nursing care Suffolk County. If you are seeking a secure place where you can fully heal in peace with intensive guidance and compassion.
If you would like to learn more, you may do so by simply browsing through our offered services. To speak with the admissions representative, please call directly to 631 273-4700. Let's begin your healing journey. Our staff is onsite, ready to accommodate you immediately and help you achieve full health, social stimulation, and independence.