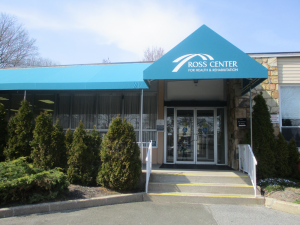 Although many associate strokes with old age, the truth of the matter is that they can happen to anybody. Because of this, you must understand how to recognize a stroke and what to do during and after a stroke occurs, including options for stroke rehab Suffolk County.
How to recognize a stroke

 
Even if you do not know someone who has ever experienced a stroke, you should be familiar with the FAST method, which is: 
If you are experiencing a stroke, remembering this will help you act faster when it occurs, and could save your life. However, there are other symptoms of a stroke that you can recall to further improve your chances. 
Numbness

 

Confusion

 

Problems speaking
Eyesight issues
Balance problems
Headaches and dizziness
What to do

 
Following a stroke, it is vital to call the emergency services to assist in the treatment. The sooner you can get to a hospital, the lower the chances of complications arising from the stroke.
Most people will recover from a stroke within the first five months, although there may still be some issues with motor functions. If this is the case, you can look for Stroke Rehab Suffolk County services. 
Stroke rehabilitation comes with a wide range of benefits
which include: 
Increased mobility
Increased mobility is arguably the biggest benefit of stroke rehab treatment. The team at Roos Healthcare offers an exceptional range of rehab programs that enables those who have experienced a stroke to get back on their feet – both literally and figuratively. Through patient care, they can support you or a loved one every step of the way on your rehabilitation journey, and allow you to regain mobility you may have lost in your face, arms, or legs. 
Independence
With increased mobility also comes independence. Many people believe that suffering a stroke means you will be unable to live life the same way after the fact. However, with an experienced stroke rehab program, the chances of regaining your independence dramatically improve, enabling you to carry on your life as normally as possible.
Strengthen motor skills
Your muscles are likely to be weaker following a stroke and this can make communication and general movement more difficult. Through stroke rehabilitation, you will train your muscles and strengthen them again, bringing them back to normal levels, which will help you out of a wheelchair and be able to walk and talk like normal. 
Improved mental health
Finally, stroke rehab programs can dramatically improve your mental health as they keep your mind active, and you can also meet other survivors to improve your support network. Furthermore, you can also work through possible personality changes that may occur after the stroke. 
Schedule A Visit To Ross Center For Health Today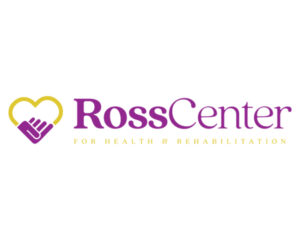 If you or someone you know has experienced a stroke recently and needs to find a reliable and professional stroke rehab service, get in touch with Ross Healthcare today to discuss your options.
You can contact us via phone at (631) 273-4700 or feel free to email us at info@rosshealthcare.com. 
Our expert teacher is familiar with stroke rehabilitation and physical therapy, so we understand how to help you or a loved one back to living a life that is as independent and positive as possible with our stroke rehab Suffolk County. 
At Ross Healthcare & Rehabilitation, our Skilled Nursing Facility Brentwood is second to none. Inquire about staying with us today.