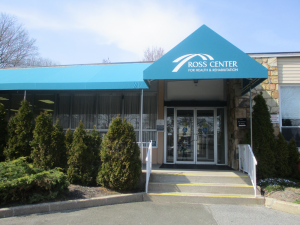 When searching for the best in Skilled Nursing Care Suffolk County, consider Ross Healthcare. Conveniently located on Suffolk Avenue in the heart of Brentwood, Long Island we are considered Long Islands premier nursing care facility.
Whether you or your loved one are planning on orthopedic surgery and will require rehabilitation services, or your loved one has suffered a stroke, pulmonary or cardiac event, has had amputation or requires wound care, know that we offer care 24/7.
Skilled Nursing Care Near Suffolk County
Our stellar team of nurses provide each patient with the best in Skilled Nursing Care Suffolk County. All of our care professionals provide care with dignity, respect and compassion. Together as a team, they will guide you or your loved one through the journey to health, strength and independence. We offer goal-oriented rehabilitation and our therapists whether physical, occupational or speech will encourage and support with integrity. Our goal is for the patient to maximize their ability to function to their highest ability and return home to a more independent lifestyle. Personalized care planning helps to establish the realistic goals that intend to be met. We also offer counseling for the patient as well as the family.
If you would like to learn more about Ross Healthcare and our program for Skilled Nursing Care Suffolk County you may do so by simply browsing through our offered services.
There, you will find general information and visit our photo gallery. You may also call directly to our offices to speak with one of our knowledgeable representatives by dialing directly to 631 273-4700.
They can advise you on room availability, insurance participation and directions. You may also schedule to come and take a tour of our healing facility. You can see our spacious and bright rooms where you or your loved one will get care and comfort and visit the restaurant style dining room where chef inspired cuisine is served daily by wait staff. You may also tour the state-of-the art gym where miracles happen on a daily basis. Our Skilled Nursing Care Suffolk County is truly the best on Long Island.
In fact, we have earned a 5 Star rating from the Centers for Medicare and Medicaid Services. No easy task! You will see that we make strides in recovery, one patient at a time.
Suffolk County Skilled Nursing Rehabilitation Services
Our teams providing excellence in Skilled Nursing Care Suffolk County can offer you the best in personal and attentive care. We also have amenities that provide you with family lounges for entertaining loved ones, a library, barber and beautician on-site and therapeutic recreational services.
We will instill confidence as we while encouraging healing. Call today and speak with our representative so you can schedule to come and take a tour.
Then we can assist you with making all the arrangements required for admission directly from a hospital or nursing home setting.
We are available for admissions 24/7. You will see your loved one or yourself flourish and thrive in our elegant and sophisticated nursing facility. Call today.