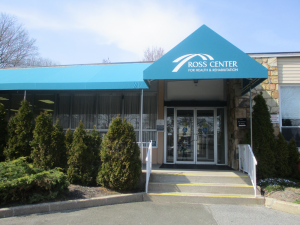 For the best in Skilled Nursing Care Brentwood, come to Ross Healthcare. We are considered the "Jewel of Long Island". We offer you our stellar nursing staff that provides you with care, compassion and comfort 24/7.
Whether you are being admitted directly from a hospital, nursing home or private setting, we will guide you through your journey to health, strength and independence with our healing and supportive care.
We provide care for those that require post-operative care, amputation, orthopedic, pulmonary, cardiac or wound care.
Skilled Nursing Care Near Brentwood
We are the professionals when it comes to restorative care. Offering you therapies and Skilled Nursing Care Brentwood to enable you to return home to a more independent lifestyle.
We are not new to the healthcare industry and in fact have earned a 5 Star Rating from the Centers for Medicare and Medicaid Services. We are considered a premier subacute care center that provides personalized and attentive care.
There are many amenities at Ross Healthcare. We have family lounges for family and friend visitation, so you don't have to entertain in your room. There is a beautician as well as barber on-site and a library. We provide each patient with free WIFI and cable TV so you can keep aware of world events as well as communicate with family and friends.
Our Skilled Nursing Care Brentwood is comprised of nursing, therapeutic and social services. We also provide you with delicious as well as nutritious fine dining in our restaurant style dining room. Chef inspired meals that provide you with the nourishment you need to help you make strides in recovery.
Local Skilled Nursing Services In Brentwood
If you would like to learn more about Ross Healthcare and our Skilled Nursing Care Brentwood, you may do so by simply browsing through our offered services. To speak with the admissions representative, please call directly to 631 273-4700. They can assist you with insurance participation information as well as help you to schedule to come and take a tour.
Please do come and see our state-of-the art gym where miracles happen on a daily basis. Also see the spacious and bright rooms where your loved one will find comfort and care.
Ross Healthcare can provide your loved one with the recovery and rehabilitation that they require by licensed care providers that provide dignity, respect and professionalism.
They will instill confidence while encouraging healing. Know that we offer 24- hour admissions so transferring from a hospital or nursing home setting can be done with ease. We are Skilled Nursing Care Brentwood at its best. Please call today to 631 273-4700 to schedule to come and take a tour.
We want to provide you or your loved one with the best in quality and healthcare. Moreover, Ross Healthcare is exactly what you have been searching for. Conveniently located o Suffolk Avenue in the heart of Brentwood, Long Island. We are Long Islands premier skilled nursing facility.
Let us help you or your loved one recover with dignity today.