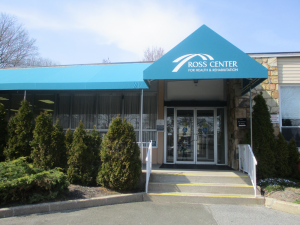 When you have endured a physical injury or need more time and guidance to heal post-operation, don't you want the best orthopedic rehab Suffolk County has to offer?
At Ross Center For Health & Rehabilitation, that is our truest focus; to provide the highest standard of care as we figure out the best route for your recovery.
At Ross Healthcare, we offer a wide array of services to aid our beloved elderly community.
Orthopedic Rehab Near Suffolk County
If you or your loved one have endured a stroke, had knee or hip replacement surgery, require physical, occupational & speech therapy, cardiac or pulmonary rehabilitation, wound and decubitus management, respiratory therapy, amputee rehabilitation, restorative care, pain management, or any other service we can accommodate.
Our team of compassionate LPNs, RNs, CNAs, and GPAs are onsite to assist you in the process of getting the most comprehensive and careful orthopedic rehab Suffolk County can provide.
We understand that every person under our care has their own special situation with distinct requirements for their interrelated forms of therapy.
That is why we take the time to curate a perfect plan that is unique to you. Our licensed physician, you, and your family work together to tailor your rehabilitative journey that suits your specific needs at this time. First assembling a list of short-term goals, we then work with a dietician to assure you get all of the proper delicious nutrition to sustain you and focus on the best course of action to get you back on your feet, returning home to your active lifestyle as swiftly as possible.
Subacute Care in Suffolk County, NY
All of our services and amenities are designed to give you the skills and abilities needed to get back to living a healthy and fulfilling life. Accidents and operations can really affect your freedom of movement, and it is so important to learn the proper ways of healing and reworking your body to prevent future re-injury and improved mobility.
Whether you're struggling with physical or post-operative challenges, our dedicated staff is always available to cater to your unique needs and preferences, 24-hours a day, providing customized therapy and social stimulation in a comfortable atmosphere with finely-tuned accommodations.
Our Subacute Program features:
• Expansive State-of-the-Art Rehab Gym
• ACP (Accelerated Care Plus) Equipment
• In-House Staff of Expert Therapists
• Daily Physical, Occupational & Speech Therapy
• 24-hour care for our short-term residents
Make Ross Healthcare a part of your "rehabilitation journey" back to health with our orthopedic rehab Suffolk County program. If you'd like to know you're taken care of well in advance, pre-book a room with us, prior to your surgery!
We'll handle all of the "paperwork" for you and your surgeon, by working with Medicare and your insurance provider to give you one less thing to be concerned about during this fragile time.
Ross Center For Orthopedic Health Care & Rehabilitation
For any and all inquiries, please give us a call! (631) 237-4700. Our admissions department will be glad to walk you through every step of the process. If you'd like to learn more, you may do so by simply browsing through our offered services.
To speak with the admissions representative, please call directly to 631 273-4700./! We long to ease your mind through the process of your recovery. Call Ross Healthcare today.