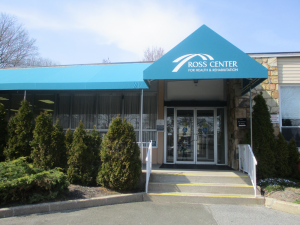 If you or your loved one requires Cardiac Recovery Suffolk County, consider Ross Healthcare.
Conveniently located on Suffolk Avenue in Brentwood, we offer complete and compassionate restorative care.
Our goal for each patient is to return home to a more independent, and healthy lifestyle.
If you have had a cardiac event or surgery, you will require Cardiac Recovery Suffolk County. This consists of therapy, nutritional counseling, lifestyle changes.
Cardiac Recovery Near Suffolk County
Here, at Ross Healthcare we can help you to enjoy as a complete and active lifestyle as possible. We offer spacious rooms complete with WIFI and cable TV. This enables you to recover while enjoying the ability to electronically connect with friends and family and keep abreast of world news. At Ross Healthcare you will have nursing supervision 24/7.
Our stellar team of nurses will tend to your health needs and provide you with care, comfort and compassion. Our certified nursing aides will offer assistance if required with dignity and respect.
Long Island Cardiac Recovery Specialist
Ross Healthcare offers you physical, occupational and speech therapies as needed by our dedicated and supportive therapists. Each therapist works one on one with each patient to achieve the anticipated goals. They will guide you through your journey to health, strength and independence. They will help you to make strides in your Cardiac Recovery Suffolk County.
If you would like to learn more about Ross Healthcare and all of the services we provide, you may do so by simply browsing through our offered services. To speak with the admissions representative, please call directly to 631 273-4700. They can assist you with information regarding insurance participation, admission information and room availability.
During your Cardiac Recovery Suffolk County, you will experience our state-of-the-art gym where miracles happen on a daily basis. Moreover, you can learn to enjoy life to its fullest. Ross Healthcare offers you delicious as well as nutritious chef inspired meals that are prepared fresh daily. They are served to you by wait staff in our beautiful restaurant style dining room. We offer lounges where you can entertain family and friends and not have to do so in your room. There is a library as well as barber and beautician on the premises.
Cardiac Recovery Services By Ross Center Rehabilitation
Ross Healthcare in addition to Cardiac Recovery Suffolk County offers full- service rehabilitation for stroke recovery, amputation care, post-orthopedic surgical care, pulmonary care, wound care and post-op care. We provide personal and attentive care throughout your stay.
We are a premier subacute center that has earned a 5 Star rating from the Centers for Medicare and Medicaid Services. Please do come and take a tour and see how we can help you or your loved one with medical and Cardiac Recovery Suffolk County. We are centrally located on Long Island and we are easily accessible from most roadways.
Call us today at 631 273-4700 to speak with our representative. When it comes to Cardiac Recovery Suffolk County, nobody does it better than Ross Healthcare. We also provide the ability for admissions 24/7. Call today.