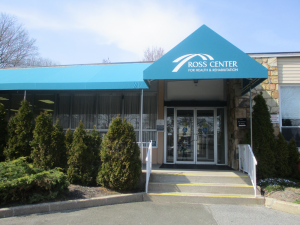 Ross Heathcare can provide the best in Amputee Rehab Suffolk County. If you or a loved one has lost a limb due to amputation, of course you are searching for the most compassionate and caring facility for rehabilitation.
Ross Healthcare located conveniently on Suffolk Avenue in Brentwood is just what you have been searching for. We understand the challenges of rehabilitation and offer personalized and attentive care with 24- hour nursing care.
We have a state- of- the art gym where you or your loved one will work one on one with our dedicated therapists.
Amputee Rehab Near Suffolk County
Their goal is for the patient to return home to a more independent lifestyle. In addition to Amputee Rehab Suffolk County we also provide rehabilitation services to those post stroke, require wound care, have had cardiac surgery or orthopedic surgery.
Each patient receives daily therapy. While getting the post-operative intensive therapy so important to independent living, we provide counseling for the patient as well as the family.
We also offer WIFI and cable TV so patients can easily stay in touch with world events as well as family and friend communication.
Ross Healthcare is a premier subacute center that has a Five Star Rating from the centers for Medicare and Medicaid Services. We offer elegant fine dining in our restaurant style dining room.
Delicious and nutritious meals that are served by wait staff aid in strengthening and providing the nourishment required for recovery. Ross Healthcare offers 24-hour admissions as well as supervision. There are lounges for visitation providing the ability to have privacy while enjoying family and friends.
There is a library and beautician as well as barber on the premises as well. Our Amputee Rehab Suffolk County is considered the best on Long Island. We also provide speech, physical and occupational therapies for those that require it.
Suffolk County Amputee Rehabilitation Services
If you would like to learn more about Ross Healthcare and our program for Amputee Rehab Suffolk County you may do so by simply browsing through our offered services. To speak with the admissions representative, please call directly to 631 273-4700. You may also call our offices to speak with one of our knowledgeable representatives that can assist you with insurance participation, directions or to schedule to come and take a tour.
Please do come and see all we have to offer in rehabilitation and nursing services.
Ross Healthcare can offer you or your loved one the restorative care that you need to help you function to the best of your/their ability. Personalized and goal- oriented care with therapists that approach your rehabilitation with compassion, pain management and so much more.
Most importantly, they truly care about each and every patient.
Our staff of licensed professionals will guide you through your journey to health, strength and independence through your Amputee Rehab Suffolk County.
Please call today 631 273-4700 to schedule and take a tour. Come and see the state-of-the art gym where miracles happen on a daily basis. Then, if you know the discharge date of your loved one, we can help you make all the arrangements needed for transfer to our facility.