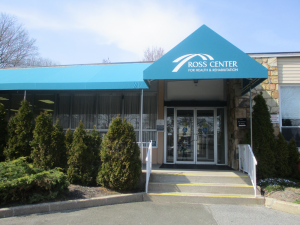 Every year, over 130,000 individuals in the United States undergo the amputation of a limb. What follows is certainly a physical, emotional, and spiritual shift of grand proportions, in addition to a challenging period of amputee rehab Suffolk County physical therapy and recovery.
Moreover, they must deal with a full range of complex psychological and social implications that will feel undeniably frustrating and may take a very long time to mentally adjust.
Amputee Rehab Services Near Suffolk County
That is why we at Ross Center for Health & Rehabilitation make it our top priority to assess and assist you along every step this brand new journey you are embarking on. Whether you require physical therapy and/or occupational therapy during this new adjustment, we have the tools to make this process as smooth as possible.
If you or a loved one have had to undergo an amputation procedure, we want to provide peace of mind and the utmost care as you cross over into learning how to build a new life around your loss with our amputee rehab Suffolk County program.
Losing a limb is quite literally the most life-altering situation one can endure, and we know that we have the integrative tools and insightful staff to lift your spirits and get you excited about what life still has to offer.
We make it a point in all that we do to practice residual limb care, promote wound healing and limb shaping as we focus on different forms of therapy that are curated to suit your distinct situation.
Therapeutic exercises have been proven to enhance a patient's overall strength, improve flexibility, coordination, endurance, oxygen flow to promote wound healing, decrease scar tissue and minimize pain at the amputation site.
Although the journey can be intensive and challenging, we can assure you that the staff of Ross Center is knowledgable and resilient in working with your comfortability, but pushing the boundaries that will ultimately lead you to success.
Amputee Rehabilitation Services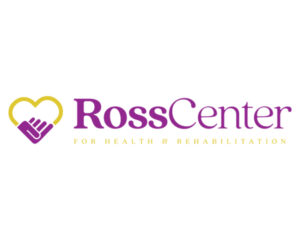 At Ross Center, our professional physicians understand that every individual is unique, as is their situation, and take the time and care to assemble a comprehensive therapy treatment, just for you. Our compassionate staff are available 24/7 to set up a tour or appointment for you if you're seeking amputee rehab Suffolk County. Call us today!
You can trust that we will re-instill the confidence you need moving forward, as well as a new outlook of how to retrain your muscles, as well as move forward from here, to get back to living a normal life.
Our skilled nurses and physicians are relentless when it comes to attentive, quality care; assisting our patients' complex medical needs around the clock is what we do. Let us walk you through this new transition.
Feel free to call about our 135-bed facility and secure a place to heal in peace. Our list of amenities and information about our licensed Dietitians are on our user-friendly website!
Amputee Rehab Services By Ross Center For Health
If you would like to learn more, you may do so by simply browsing through our offered services. To speak with the admissions representative, please call directly to 631 273-4700. If you're interested to stay with us while you rehabilitate, we will assign you a case manager to carefully coordinate your stay and discharge plans, to suit your personal healing goals.
Call us today to set up a tour. You are not alone in this uncertain place. 631-237-4700.