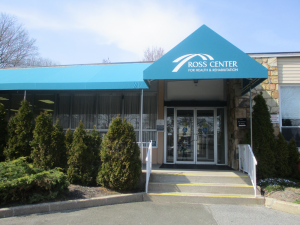 If you or a loved one have undergone an amputation procedure, we at Ross Center For Health & Rehabilitation know how strenuous, frustrating, and depressing it can feel transitioning back to a form of normalcy.
The amputation of a limb causes a shift in all centers of functioning. It can feel like a hopeless situation, leaving you potentially immobile and confused as to which direction to go next. You may benefit from our amputee rehab Brentwood program.
Amputee Rehab Near Brentwood
Our program consists of a dedicated staff of therapists and nurses who work tirelessly to offer intensive therapy that will promote wound healing and limb shaping as we focus on differing forms of therapy that are curated to suit your unique situation.
Therapeutic exercises have been proven to enhance a patient's coordination, endurance, overall strength, flexibility, oxygen flow, decrease scar tissue and minimize pain at the site of your amputation, and we will make sure that you reap all of the benefits physical therapy has. to offer you at this crucial time.
At Ross Center for Health & Rehabilitation, we make it our top priority to assess and assist, support and guide you along every step of understanding how to re-train your body in new ways for optimal functioning.
This adjustment is life-altering and you will learn so much more about yourself than you knew. You will find out what you're really made of when you walk in and out of your therapy session. Whether you require physical therapy and/or occupational therapy during this new adjustment, we have the proper methods to make this process as smooth as possible for you.
Amputee Rehabilitation Services
Let us provide peace of mind and the utmost care as you cross over into learning how to build a new life around your loss with our amputee rehab Brentwood program. Our integrative tools, state of the art equipment and rehabilitation gym, and insightful staff are here 24/7 to lift your spirits and get you excited about what life still has to offer.
Although the journey will be a challenge to adjust to, our professional physicians, caseworkers, dietitians, and nurses understand that every individual has a distinct situation that cannot be approached in the exact same way as another. We take the time to carefully strategize and assemble a success-driven therapy treatment, just for your amputee rehab Brentwood.
At our 135-bed facility, you will achieve the confidence you need moving forward, a comfortable private or shared room with any amenities you may desire, as well as a new outlook on life and how to retrain your body. We long to see you thriving again!
Our skilled nurses and physicians are entirely devoted to your betterment. We await your call to provide a secure place where you can fully heal in peace. A list of amenities we supply and more information on what you can expect at our amputee rehab Brentwood program are all listed on our user-friendly website!
Ross Center For Health Care & Rehabilitation
If you would like to learn more, you may do so by simply browsing through our offered services. To speak with the admissions representative, please call directly to 631 273-4700.
If you're interested to stay with us while you rehabilitate, we will assign you a case manager to carefully coordinate your stay and discharge plans, to suit your personal healing goals. Call us at any time of day to set up a tour. place. 631-237-4700.